Saturday April 3, 2004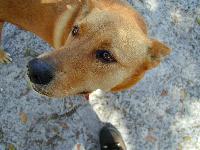 Live Auction begins at 2 pm
Silent Auction conducted throughout Live Auction
Florida Auctioneer Academy
10376 Colonial Drive in Reedy Plaza
For more info. call 407-382-6699
General Listing of Merchandise to be auctioned:
1989 Crown Vic / police package, Ram Charger, Several other cars, giant
bubble-gum machines, file cabinet, Framed original artwork, German tray
with gold inlay, Lawn Mower, yard tools, edger, dresser, shelves, karate
pads, 17" computer monitor, microwave, Copier, Comforter, in-line skates
in the box, Wicker, Kitchen butcherblock knife set, exercise stepper, ship
in a bottle, bar stools, hub caps, 13" TV, Tables, chairs, Wedding Dress,
Designer Jewelry, alarm clocks, Household goods, American Indian Busts,
Pottery, Gift Certificates, Art, collector knife, car radio, - and much more!!!!!!
TERMS on property: 10%Buyer Premium - Subject to additions or removals. All items will be sold AS IS WHERE IS without guarantee of any kind. Please inspect items before bidding.
Cash, checks, MasterCard, VISA
*Some items with Reserve
JIM SKEEN AUCTIONS AU6/AU11/AB1831
10376 East Colonial Drive, Orlando, FL 32817
407/382-6699 800/422-9155 cell 407/422-6699